| | | | | |

SDBZW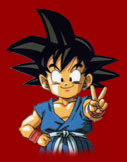 Join Staff-I need dedicated DBZ fans that are willing to help improve and expand this site.
Submit Fanfic-if you got any fanfics of your own or know someone who does, then submit it to this site so I can start a fanfics section.
Submit Fanart-I know you got talent, you know you got talent, so why not let everyone else know it, submit your fanart now.Just e-mail it to me and I will add it to the site.
Host Episodes/Movies-unfortunately, I don't have enough space to host any dbz episodes or movies, but if there's anyone out there that can host them, or knows where they can be hosted, then let me know.