| | | | | |

SDBZW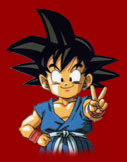 Updates(2-18-02)
Well, after thinking about it for a long time, seeing the rise and fall of many DBZ sites, I have decided that it's time for me to step down.........so I'd like to announce the official closure of this site...........I have no regrets........now I'd like to thank everyone who has ever visited this site......THANK YOU!!!...........I don't know who still comes here, or if anybody does anymore.....but I appreciate your visit whoever you are..........I will not delete the site........no, I spent too long working on it........but from now on, it is officially closed..........goodbye.
---
New Sections on the Site
Edited Images-these are images I've edited, from DBZ and other anime series, check them out and tell me what you think.
Free Banner/Button Design-if you need a banner or button for your site just let me know I'll do it for free.
Shadow's World-this is a section I use to express my feelings on various subjects.
here you'll find other great DBZ Sites.
---
My Other Sites
Shadowworld Productions-this is where I have all the anime music videos I've created....from many different series.
Animeworld-giant image gallery I created with pics of many series.
Tenchi World-my site about Tenchi Muyo, one of my favorite series.
The Eye of the World-has nothing to do with anime, but check it out if you have time anyways.